Invitation | 2020 Cell Conference - The 5th (Shanghai) Cell and Tumor Precision Medicine Summit is waiting for you
The 5th (Shanghai) Cell and Tumor Precision Medicine Summit of the 2020 Cell Conference will be held on September 02-04, 2020 at Le Méridien Shanghai (No. 3199, Caobao Road, Minhang District, Shanghai), Beijing Cycloud Biotechnology Co., Ltd. will bring related products to the conference. We will be waiting for your visit and consultation at Booth B05. http://www.lhexpo.com.cn/ to view.

The forum will closely focus on cell therapy and tumor immunotherapy and will invite leading academic research institutions at home and abroad, major hospitals, upstream and downstream enterprises, national regulatory agencies, industrial parks, investment institutions, industry associations, media and other professionals to gather and share research results and the latest technologies, as well as discuss the dilemmas of cell industry and future development trends to promote the marketization of cell therapy and precision medical products.
Cell and tumor immunotherapy is the frontier and high point of today's life science and medical research, bringing new hope for the cure of many major diseases. Digital PCR technology is now recognized by the industry as one of the most promising technologies to support ctDNA detection. With the advantages of absolute quantification, high sensitivity and high precision of nucleic acid molecules, it has shown great potential in precision diagnosis and treatment practice in recent years, and is widely used in the fields of liquid tumor biopsy, concomitant diagnosis of targeted therapy, pharmacogenomics and non-invasive maternity testing, and will be applied in a variety of clinical scenarios in the future. Cycloud Biotechnology will give a presentation on the evaluation of the reproducibility and sensitivity of six-color automated digital PCR for simultaneous detection of HER2 amplification and PIK3CA mutation in breast cancer in this conference.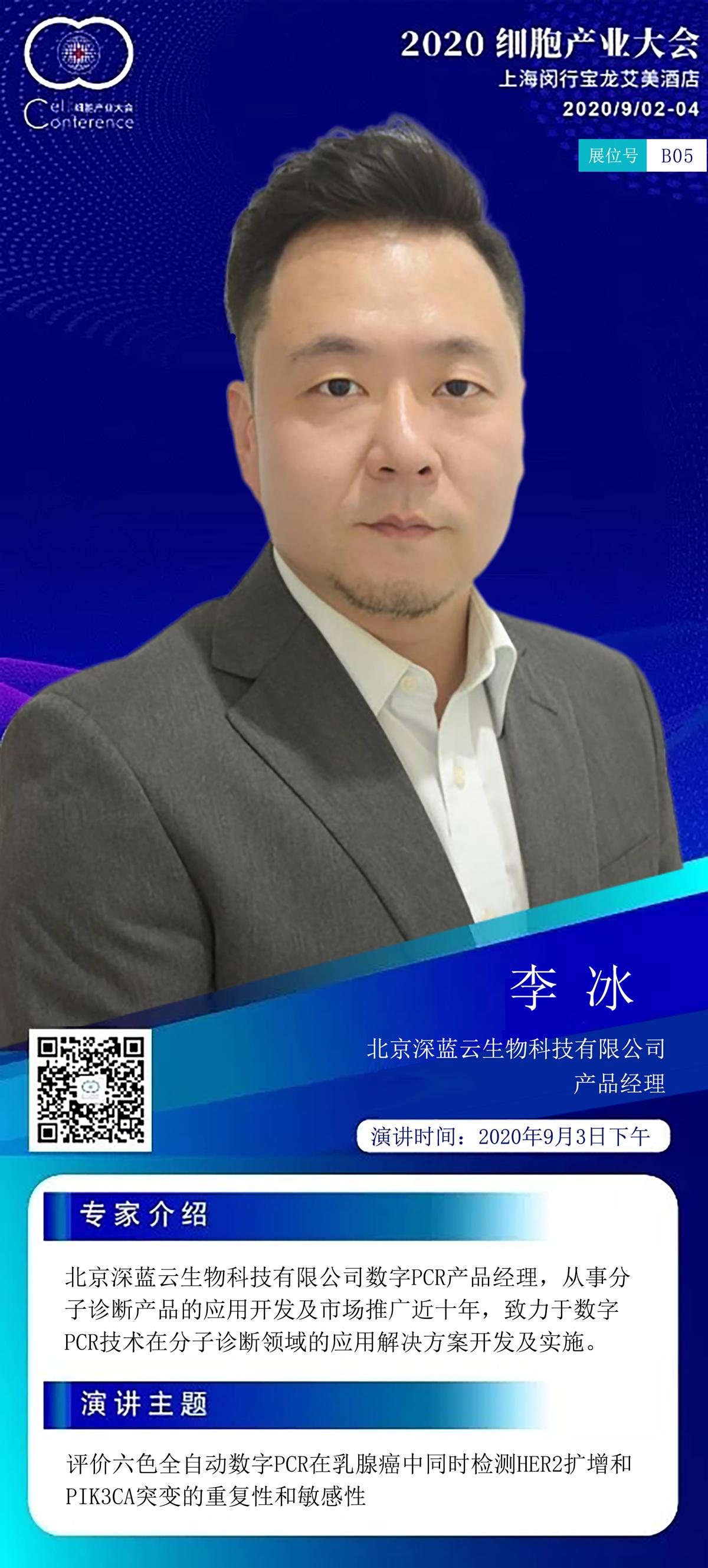 Product Introduction
Naica Crystal Digital PCR System
The Naica Crystal droplet chip digital PCR system uses the Sapphire chip as the only consumable to form a 2D array of 25,000-----30,000 droplets for PCR amplification experiments in a single-layer tile method. After the reaction is completed, three-channel imaging is performed to obtain the accurate absolute number of nucleic acids. Results can be obtained quickly within 2.5 hours.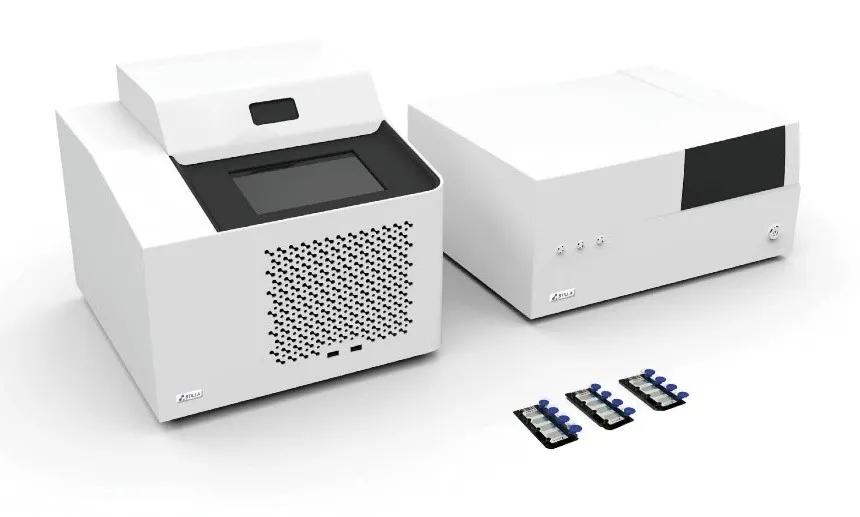 Revolve hybrid microscope
Revolve has demonstrated its extraordinary flexibility. It can easily convert between upright and inverted microscopes. It innovatively combines upright and inverted microscopes all in one, opening the hybrid era of microscopes.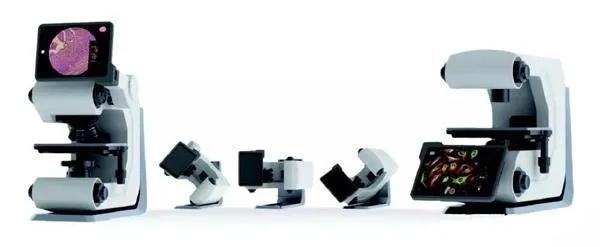 REBEL 2 IN 1Upright/Inverted Hybrid microscope
REBEL 2 IN 1 Upright/Inverted Hybrid microscope has the functions of both upright and inverted microscope, which is convenient and compact, multi-functional, can easily switched between upright and inverted modes.; replaces the traditional eyepiece design with advanced for control, observation, transmission, image acquisition and management, while the IOS based Echo app makes the software operation more humanized.
Azure Cielo™real-time fluorescence quantitative PCR
Azure Cielo™real-time fluorescence quantitative PCR system comes from Azure Biosystems of the United States, which combines high-quality PCR temperature module and excellent fluorescence detection system to provide high-precision, highly sensitive and reliable results for your scientific research. The intuitive touch screen control software and the mainframe itself can be controlled independently, allowing you to monitor your experiments and obtain results anytime, anywhere.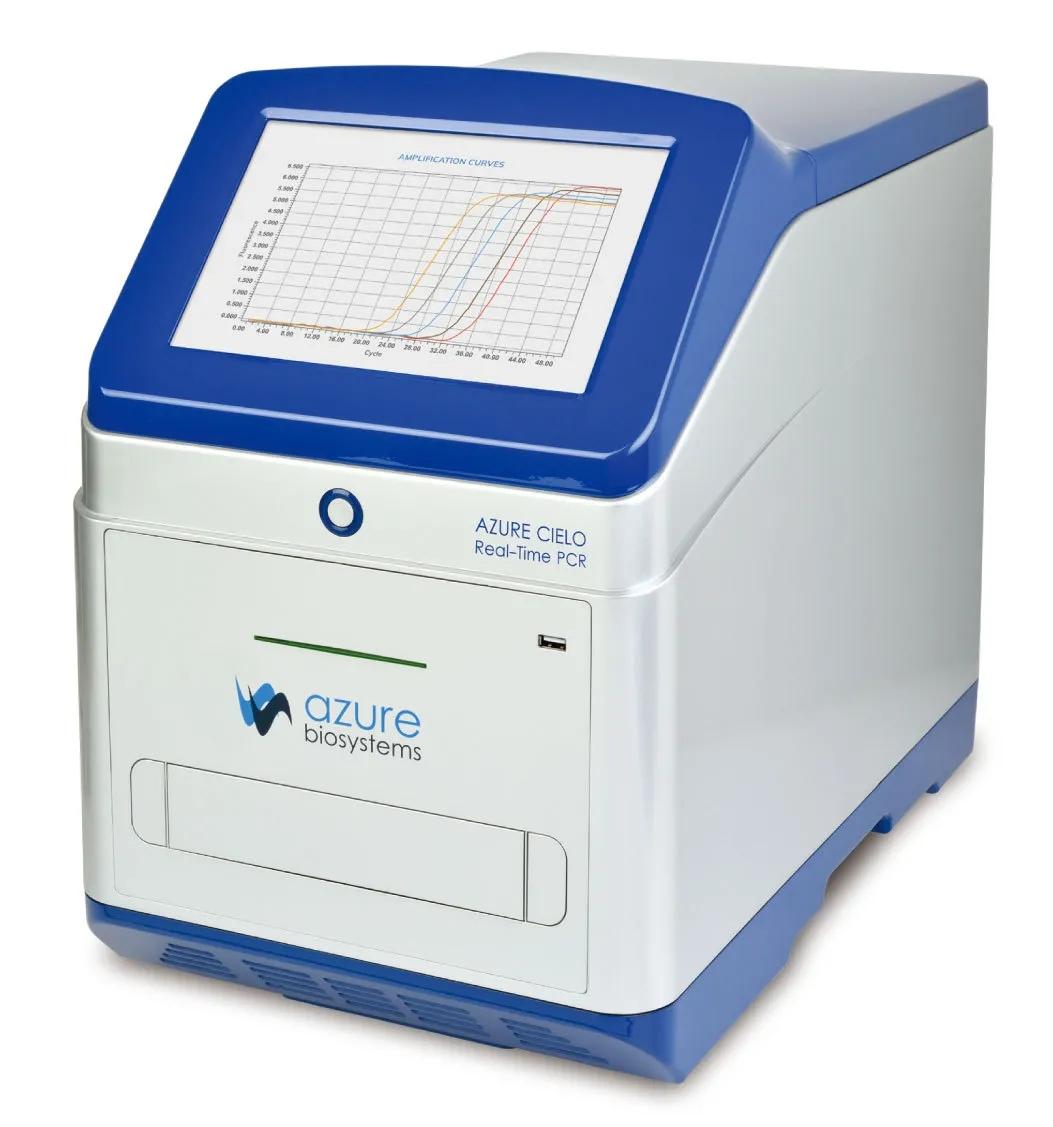 Azure Sapphire Dual Mode Multispectral Laser Imaging System
The Sapphire dual-mode multispectral laser imaging system is the only scanning imaging system on the market with laser NIR fluorescence, laser visible fluorescence, chemiluminescence, visible light, and phosphor screen imaging capabilities simultaneously. With its versatility of applications, excellent sensitivity and high image quality, it helps customers to accomplish multiple applications and obtain high quality quantifiable data.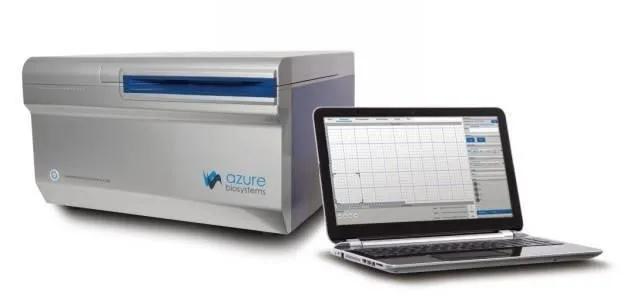 Azure imager System
With the new Azure product upgrade in October 2019, new CCD-based multifunctional imaging system for gel and protein fluorescence blotting combines the high-performance cutting-edge technology our customers expect with the latest rigorous standard quantitation methods in a new upgraded system with a more compact design, superior performance and more accurate quantitation.
KeyPro™ KP100
KeyPro™ KP100 the Biocontamination UV Decontaminator uses patented SLM™ technology that combines LED arrays, optics and thermal cooling technology in one unit to maximize disinfection and decontamination performance. Perform contamination decontamination with no residue and no rinsing, saving up to 90% of the time and cost of chemical decontamination. Simply decontaminate applicable reagents and solutions, prior to adding samples