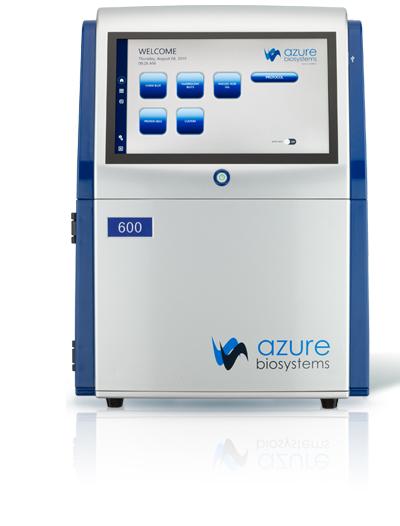 Compare Imagers:
Which Imager is Right for You?
Packing high performance and flexible imaging capabilities into a small, bench-friendly footprint, Azure Biosystems's Imagers are workhorse systems ready to meet your lab's needs now and into the future. Choose the configuration that supports today's studies and budget and then upgrade later* as your needs change.
Azure Imagers—proof that quality can be affordable.
Select instruments offer:
• Chemiluminescent detection that's just as sensitive as film, but easier and more quantitative
• Two NIR lasers (660 nm and 785 nm) that keep signal high and background low
• Efficient multiplex detection with three visible fluorescence channels and/or two NIR fluorescence channels
All systems come with:
• Focus-free imaging, no-positioning necessary
• One-touch workflows—select your application and the instrument chooses the appropriate light source and filters
• AzureSpot Analysis Software for powerful and streamlined quantitative analysis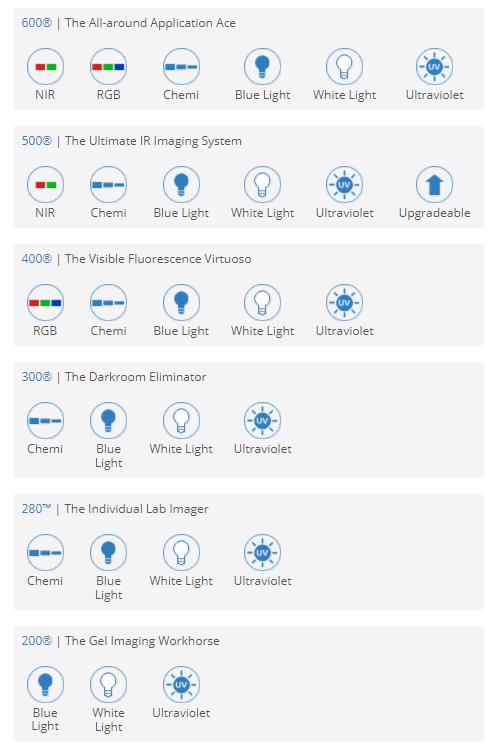 What Can You See With our imagers?
Image gels, blots, plates, tissues, small animal models, plants, and more!