2020 analytica China is waiting for you!
The 2020 analytica China will kick off at the Shanghai New International Expo Center from November 16-18, 2020. Beijing Cycloud Biotechnology Co., Ltd. will bring relevant products to the exhibition. We will be waiting for your visit and consultation at booth 5424. The detailed information of this exhibition can be viewed at http://www.analyticachina.com.cn/zh-cn/.

Analytica China is the largest international expo in the field of analysis and biochemical technology in Asia. It is a platform for companies in the industry to comprehensively display new technologies, products and solutions. In this three-day "Feast" in the analysis industry, Cycloud Biotechnology will provide users with solutions for various applications in the laboratory through product demonstrations and solution introductions.
Naica™ crystal Digital PCR
Naica crystal Digital PCR system uses sapphire chip as the only consumable to form a 2D array of 25,000-30,000 droplets for PCR amplification experiments in a single-layer tile method. After the completion of the reaction, three channel imaging is performed to obtain the accurate absolute number of nucleic acids. Results can be obtained quickly within 2.5 hours
Azure Cielo™ real-time PCR system
The Azure Cielo real-time fluorescent quantitative PCR system comes from Azure Biosystems of the United States, whichcombines high-quality PCR temperature modules and excellent fluorescence detection systems to provide high-precision, highly sensitive and reliable results for your scientific research.
Echo Hybrid microscope
Echo Hybrid microscope has the functions of both upright and inverted microscope, which is convenient and compact, multi-functional, and can easily switched between upright and inverted modes; replaces traditional eyepiece design with advanced iPad Pro for control, observation, transmission, image acquisition and management, while the iOS based Echo app makes software operation more humanized.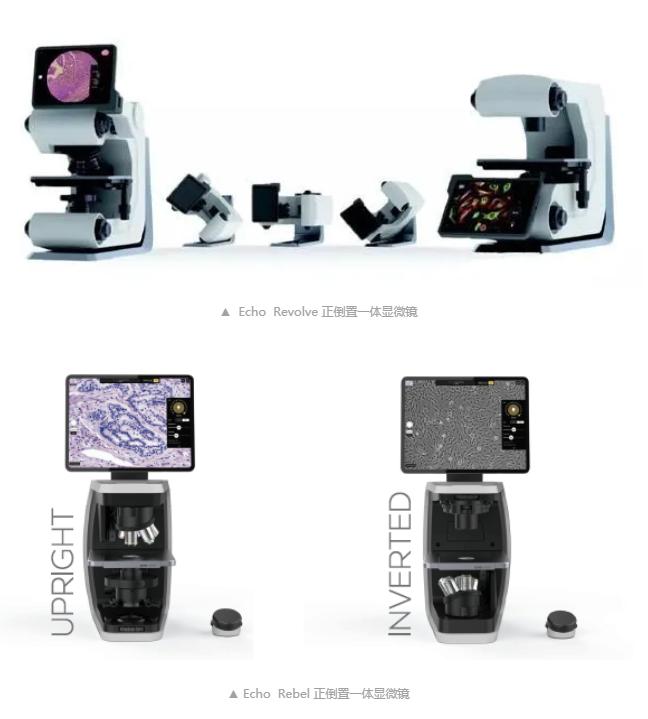 KeyPro™ KP100 Biological Pollution UV Purifier
KeyPro™ KP100 biological pollution UV purifier uses SLM™ technology to integrate LED array, optical components and thermal cooling technology into one, which can improve disinfection and decontamination performance. KeyPro™ KP100 eliminates contamination without residue or rinsing, saving up to 90% of the time and cost of chemical decontamination. Simply load compatible reagents and solvents and run your decontamination cycle just prior to adding sample.