Gene-π Digital PCR Learning Center: nucleic acid absolute quantitative analysis and application (Zhangjiang station, Shanghai) has come to a successful conclusion!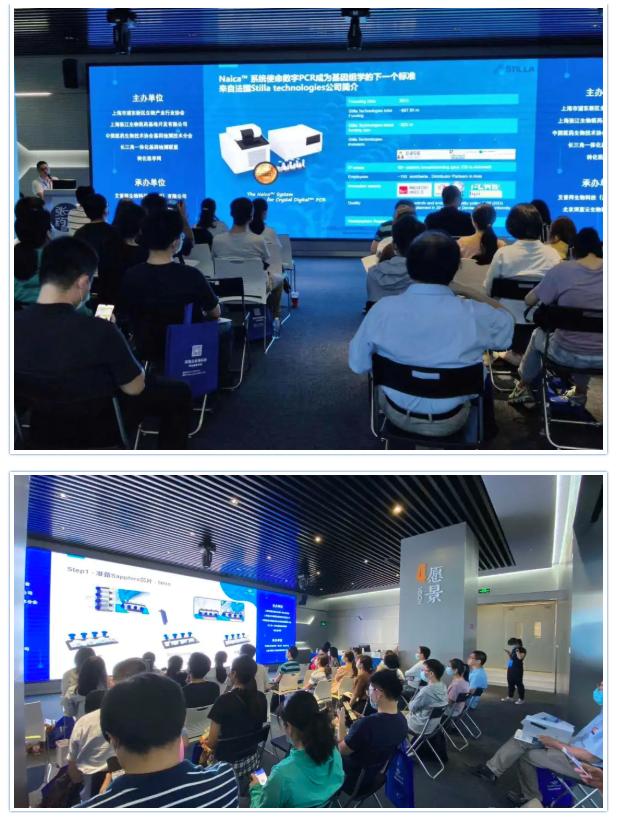 On June 30, 2020, Gene-π Digital PCR Learning Center-Nucleic Acid Absolute Quantitative Analysis and Applications (Shanghai Zhangjiang Station) was successfully held in Zhangjiang Bioon Innovation Exchange Center.In order to let the majority of clinical and scientific research workers better understand the dPCR technology.This training camp focused on the core content of digital PCR principle, experiment operation, result analysis, quality control,and case analysis of biological products, liquid biopsy, and quantitative application of standard products. Combining theory with practice, attracting participants from hospitals, third-party clinical testing centers, scientific research institutions, molecular diagnostic companies and other institutions etc. The venue was full of seats and was well received by the rainees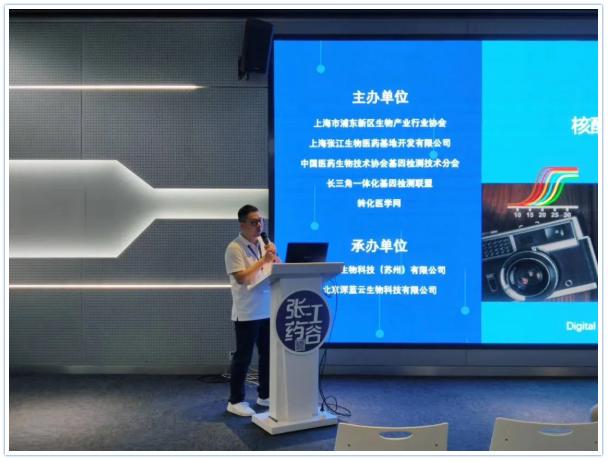 First, the dPCR product manager of Beijing CYCloud Biotechnology Co., Ltd. made an opening speech.Digital PCR technology is a true absolute quantification technology of nucleic acid and an indispensable research tool in molecular biology.At the same time, the dPCR technology is more resistant to the presence of inhibitors in the PCR reaction and can detect complex samples.
The Naica™ crystal digital PCR technology solves the precise detection of target nucleic acids under high background nucleic acids, and can meet the needs of scientific researchers for the detection of low abundance and low expression differences in nucleic acid sequences. It is not limited by standard products and standard curves, and improves the sensitivity and specificity of nucleic acid quantification.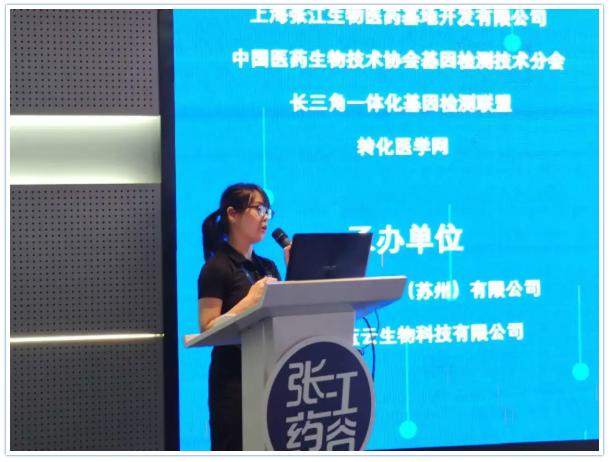 Next, technical experts from Beijing CYCloud Biotechnology Co., Ltd. gave a detailed introduction to the principle of digital PCR and the Naica™ crystal digital PCR system.
Naica™ crystal digital PCR technology is a highly sensitive digital PCR solution, as the next generation of gene detection and nucleic acid quantification technology.The Naica™ crystal digital PCR system has a unique three-color detection capability that can detect multiple nucleic acids in the same reaction. Easy to operate,fast response and results can be obtained within 2.5 hours. It is a brand-new innovative technology that is completely different from similar products on the market.The Naica™ crystal digital PCR system supports a wide range of genetic testing and molecular biology analysis, including liquid biopsy viral load testing, prenatal screening and GMOs testing, etc And is the preferred technology for medicines combination and efficacy monitoring in precision treatment.
Special Guest
Ms. Weiying Zong, a biological product management expert from the Nutrition Center of the Chinese Academy of Sciences Huzhou Shenke Biotechnology Co., Ltd., shared the importance of digital PCR absolute quantification and the application of Naica™ crystal digital PCR in the detection of residual DNA and RNA in biological products.
Fenglin Hu, Operation Director of Shanghai Jiaotong University's Biomedical Engineering Molecular and Nanomedicine Innovation and Transformation Center, shared the application of digital PCR in the accurate detection of tumor early screening markers in exosomes and the application of companion diagnosis. The two experts also introduced the data sharing and research progress based on the Naica™ crystal digital PCR system in their respective fields.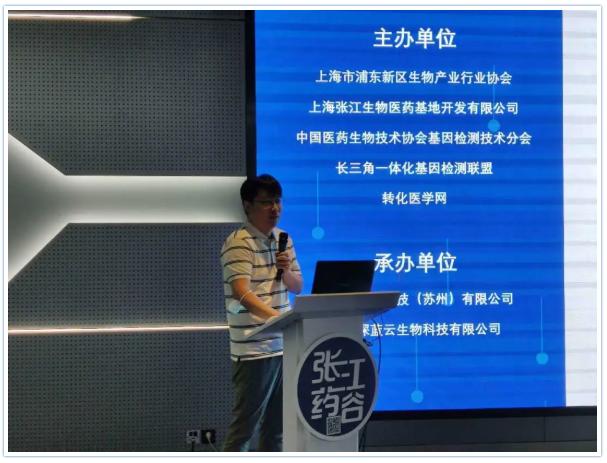 Experiment display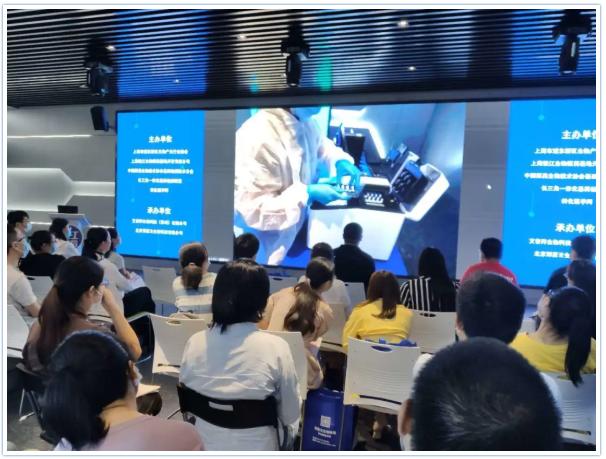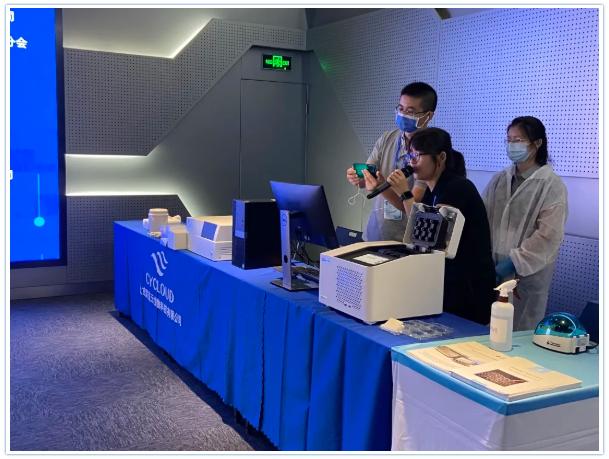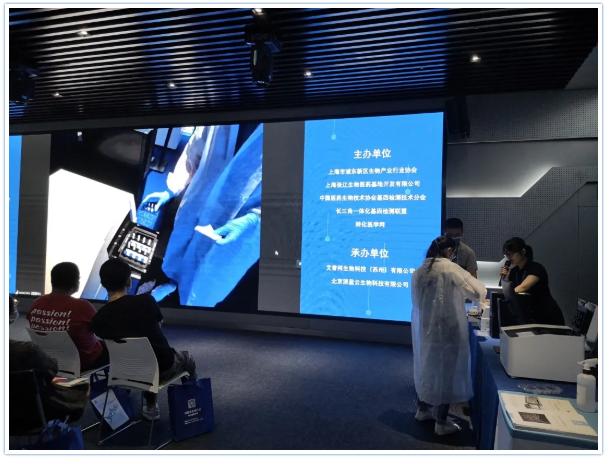 Q&A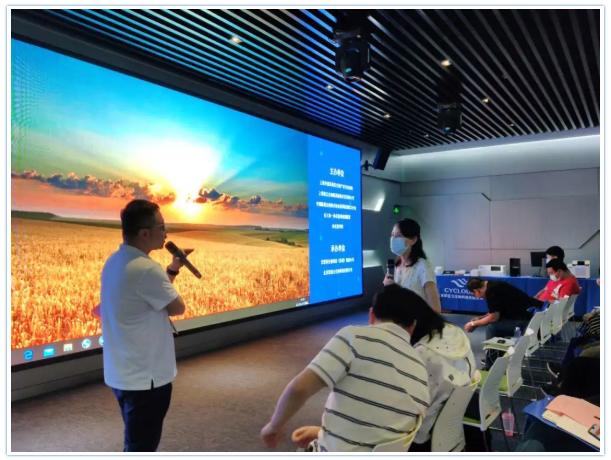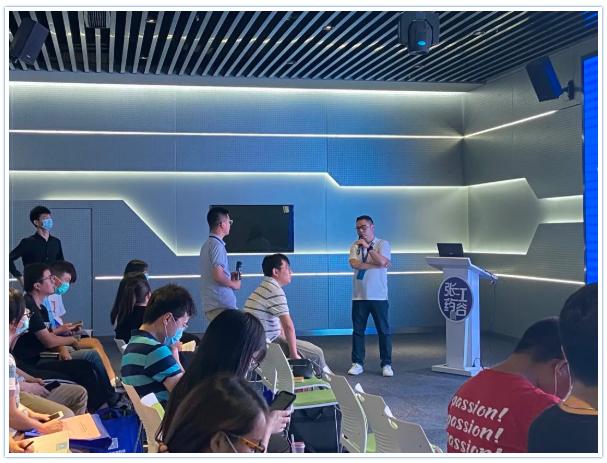 Digital PCR obtains the absolute copy number of the target gene through Poisson distribution correction, which can provide more accurate nucleic acid quantification than qPCR, without standard products, and has the advantages of good sensitivity, high accuracy, and strong inhibitor tolerance.This technique is currently the most suitable method for the detection of trace nucleic acid markers in liquid biopsy samples (such as blood, urine, feces, sputum, thorax and abdominal water, cerebrospinal fluid, etc.). The specific detection of multi-fluorescence channels realize the acquisition of more information in the case of limited biological samples, while significantly improving the detection ability and work efficiency.
This training camp is sponsored by Shanghai Pudong New Area Bioindustry Industry Association, China Medical Biotechnology Association Genetic Testing Technology Branch, Yangtze River Delta Integrated Genetic Testing Alliance, Translational Medicine Network, Apexbio Biotechnology (Suzhou) Co., Ltd., Beijing CYCloud Technology Co., Ltd.
Next, 2020 Gene-π Digital PCR Learning Center will be launched ChengDu, Guangzhou and other cities.Please stay tuned!