Willing to be an ordinary hero
I am an ordinary employee of Beijing Cloud Biotechnology Co., Ltd. My work place is in the center of this epidemic—Wuhan. I often joked with my colleagues in the WeChat group, saying that there is now a chain of contempt, foreigners are worried about Chinese, Chinese are worried about Hubei, Hubei are worried about Wuhan, and I accidentally become the bottom of this chain. Although Wuhan is a severely affected area, I often tell my colleagues that most of the residents in Wuhan are healthy. We strictly isolate ourselves at home every day and not occupy more medical resources. .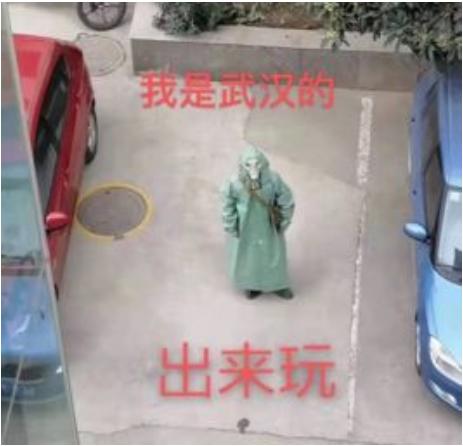 Closed city
On January 23, 2020, Wuhan was officially closed! The epidemic was more serious than we thought. Chinese New Year will be celebrated in two days. I look at the food reserves at home, thank you for your concern for me.
Because of our company is to provide testing equipment and technical services to laboratories and related testing units, our equipment will be used for detecting the virus. Many employees have no rest,such as the National Center for Disease Control is one of them, and praise their dedication!
Due to the needs of epidemic surveillance, many units need to upgrade their equipment. Our equipment will also be shipped and installed for training. We have an instrument that needs to be installed in Hubei.
Considering a number of factors, If engineers enter Hubei to complete installation tasks, they must be quarantined for 14 days after returning, which directly affects the installation of testing equipment in other regions. Based on my previous technical experience and product training, I told the company that I can finish the installation. I would like to go there.
In fact , everyone knows that there is still a risk of infection. After all, many samples are sent to CDC for testing. Things are settled, the next step is to prove certified document from the company and CDC.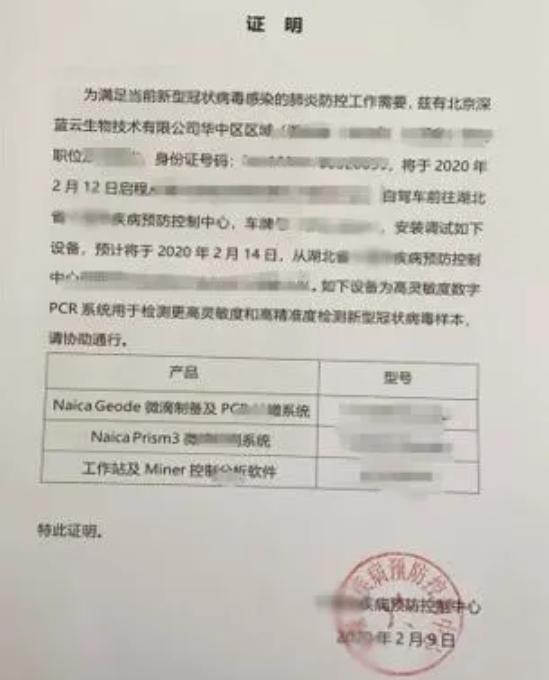 Smooth
February 12, 2020, cloudy, set off! It takes 6-7 hours to reach the destination.
Before leaving the city, It seems that Wuhan's control is really strict. When going up to the Second Ring Road, traffic police were measuring body temperature and asking where to go, etc. When I enter the high-speed, there is no car, the whole high-speed feeling is being reserved.
However, there were some vignettes along the way. Following navigation systems, I got off the highway at about half the distance. I guess the front highway was closed, so I went off the highway without thinking. A traffic policeman asked me and check my destination. So let me turn around on the high-speed, saying that the front high-speed is not closed, just keep driving. I'm not assured, I have repeatedly confirmed. As we approached the destination, the sun came out and I felt good. I hope that the epidemic will pass and people should not miss the beauty of spring.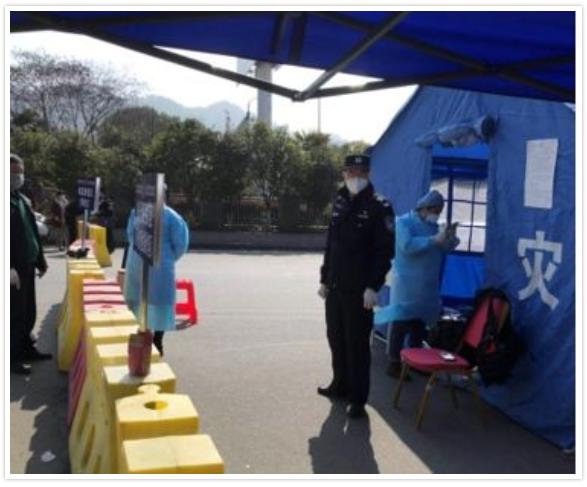 Working
After 6 hours, I arrived at my destination. there was still an hour, which was just enough time for lunch. Instant noodles, best partner.
In the afternoon, the installation of the device was also very smooth, the users were very nice, the operating status of the device was also very stable.
In special times, there are very few hotels are normally, and they must have a health certificate to check in. It's too late now to prove it. Had to contact the CDC users to help find a way. Fortunately, the local government requisitioned a hotel for the staff of the CDC. During this period, because their work was more dangerous, they were not allowed to go home. So, with the help of the CDC leader, I successfully check in the hotel.Later, I also asked the teachers of CDC, they did not go home for a long time, and praised their dedication!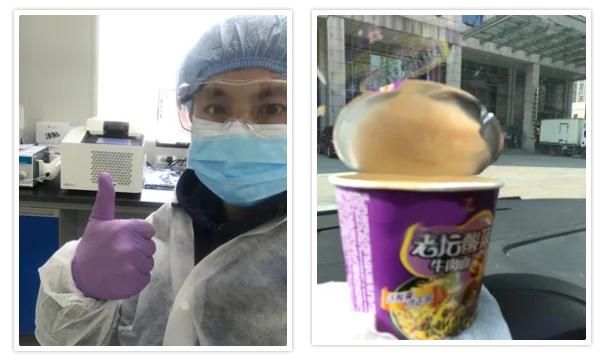 Return
On February 13, 2020, I will be returning at 9 pm. Thanks to the CDC for taking care of me. Thanks also to Red Bull for giving me energy, which made me sleepless all the way, and arrived home safely before 2 am. The next is 14 days of self-isolation at home.
Fortunately, the whole process of self-protection was very well, no problems is occurred, and my family was very safe.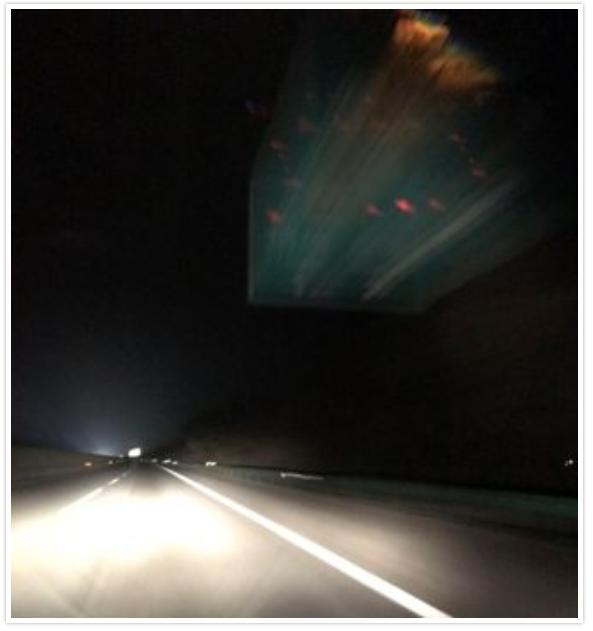 I'm in the center of the epidemic area, I am an ordinary Staff of Cloudbio. I would like to learn from medical workers and be an ordinary "hero".